What is the application process?
All applications can be completed online. A current State-issued Drivers License or photo ID are required with the application, along with proof of income (3 most recent paystubs). This documentation can be uploaded online or brought into the property. We process all applications through SafeRent and may conditionally approve your application(s) while you wait. All applications are given final approval by the Property Manager within 72 hours.
Is there a minimum income requirement?
Yes. Your total income must be at least 2.5 times the portion of your rent you are responsible for. If you do not meet the minimum income requirement, you have the option of applying with a guarantor. For more information, contact the leasing office.
How do I know if my application will be conditionally approved through SafeRent?
Your SafeRent rental score results from a mathematical analysis of information found in your consumer credit report, application, and previous rental history. To better understand the scoring criteria, click here.
What is the application fee?
The application fee is $60 per applicant. The fee is non-refundable given the fact that it covers the cost of processing your application.
What is the advanced rental deposit for and how much is it?
A $100 advanced rental deposit is due upon completion of the application. The fee reserves the apartment for you while the application is processed. Once your application is approved, the advanced rental deposit will be applied to your first months rent upon move-in. If your application is not approved, the advanced rental deposit will be refunded.
How much is the move-in fee?
A $400 move-in fee is charged to cover the cost to process your application and move-in. The fee is non-refundable. This fee is due upon move-in with the balance of your first months rent.
Are utilities included?
All utilities are included with the exception of electricity.
What is your parking policy?
Off-street parking is not available at the community.
How many people can live in each floor plan type?
Standard occupancy is 2 persons per bedroom.
What if my apartment of choice isn't available?
If the apartment style you wish to apply for is not currently available, then we will gladly accept your completed application and applicable processing fees for our VIP Waitlist. Your application will have to be re-processed if your apartment of choice does not become available within 60 days. Check with your Sales Consultant for more details.
We comply with Equal Housing Opportunity Regulations. Equal access to all types of housing is not only a right, but it is the law and policy of this government. It is illegal for any person to discriminate in housing on the basis of race, color, national origin, sex, handicap, or familial status.
PREGUNTAS FRECUENTES SOBRE LA APLICACIÓN
¿Cuál es el proceso de aplicación?
Todas las solicitudes se pueden completar en línea. Se requiere una licencia de conducir actual emitida por el estado o una identificación con foto junto con la solicitud, junto con un comprobante de ingresos que cumpla con estas pautas. Esta documentación puede cargarse en línea o traerse a la propiedad. Procesamos todas las solicitudes a través de SafeRent y podemos aprobar condicionalmente su(s) solicitud(es) mientras espera. Todas las solicitudes reciben la aprobación final del administrador de la propiedad dentro de las 72 horas.
¿Hay un requisito de ingresos mínimos?
Sí. Su ingreso total debe ser por lo menos 2.5 veces de lo que sería su renta con nosotros. Si no cumple con el requisito de ingresos mínimos, tiene la opción de solicitar con un garante. Para obtener más información, comuníquese con la oficina de alquiler.
¿Cómo sé si mi solicitud será aprobada condicionalmente a través de SafeRent?
Su puntaje de alquiler de SafeRent es el resultado de un análisis matemático de la información que se encuentra en su informe de crédito del consumidor, la solicitud y el historial de alquiler anterior. Para comprender mejor los criterios de puntuación, haga clic aquí.
¿Cuál es la tarifa de solicitud?
La tarifa de solicitud es de $60 por solicitante. La tarifa no es reembolsable dado que cubre el costo de procesar su solicitud.
¿Para qué es el depósito de alquiler adelantado y cuánto es?
Se debe pagar un depósito de alquiler por adelantado de $100 al completar la solicitud. La tarifa reserva el apartamento para usted mientras se procesa la solicitud. Una vez que se apruebe su solicitud, el depósito de alquiler por adelantado se aplicará a su primer mes de alquiler al momento de la mudanza. Si no se aprueba su solicitud, se le reembolsará el depósito de alquiler anticipado.
¿Cuánto es la tarifa de mudanza?
Se cobra una tarifa de mudanza de $400 para cubrir el costo de procesar su solicitud y mudarse. La tarifa no es reembolsable. Esta tarifa se paga al momento de la mudanza con el saldo de su primer mes de alquiler.
¿Las utilidades están incluidas?
Todos los servicios de utilidad están incluidos con la excepción de la electricidad.
¿Cuál es su política de estacionamiento?
El estacionamiento fuera de la vía pública no está disponible en el complejo.
¿Cuántas personas pueden vivir en cada tipo de plano de planta?
La ocupación estándar es de 2 personas por dormitorio.
¿Qué pasa si mi apartamento de elección no está disponible?
Si el estilo de apartamento que desea solicitar no está disponible actualmente, con gusto aceptaremos su solicitud completa y las tarifas de procesamiento correspondientes para nuestra lista de espera VIP. Su solicitud deberá volver a procesarse si el apartamento de su elección no está disponible dentro de los 60 días. Consulte con su asesor de ventas para obtener más detalles.
Cumplimos con las Regulaciones de Igualdad de Oportunidades de Vivienda. El acceso equitativo a todos los tipos de vivienda no es solo un derecho, sino que es la ley y la política de este gobierno. Es ilegal que cualquier persona discrimine en la vivienda por motivos de raza, color, origen nacional, sexo, discapacidad o estado familiar.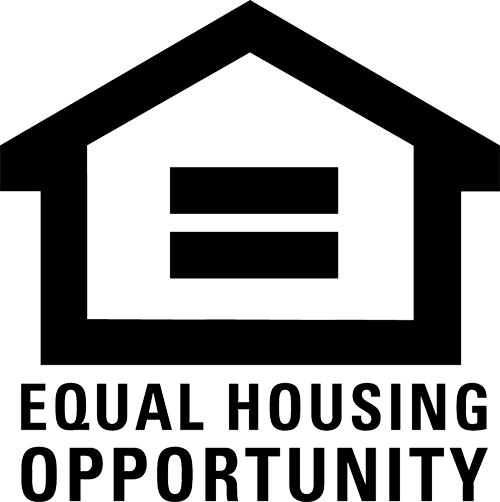 Testimonials
Although I just moved in here, this place is great. My expectations were met and I couldn't be any happier. I love the apartment's proximity to everything. The community has seemed very welcoming so far.

- Tivoli Gardens Resident
It has been only a few days but it really love that place. It is clean, management team is lovely and the area is not noisy at all. The studios are spacious and the apartments too. You have bus 3 minutes away.

- Tivoli Gardens Resident
So far at this community, things have been good. It's quite, friendly and a great distance from everything that I need to get to. I think the staff is great and everyone takes time out to help you with whatever your situation might be.

- Tivoli Gardens Resident
He vivido por mas de 13 anos en este apartamento y me encanta esta comunidad serca de todo buen ambiente seguridad los paquetes no se pierden, las reparaciones se resuelven rapido,todo queda serca el metro restaurantes escuelas tiendas etc.

- Residente de Tivoli Gardens
My experience has been good. The building is always clean and well kept. Maintenance is always available if needed. The staff in the office are nice, welcoming and always willing to help and answer questions you may have.

- Tivoli Gardens Resident
Convenient for public transportation (buses and train - Green and Yellow lines). Close to places like restaurants, shopping and outdoor activities like jogging to and from the park... Office staff is friendly

- Tivoli Gardens Resident
I really enjoy this community. The building is located in a great part in DC where I can walk to different stores, restaurants, etc. The building itself is very nice and the staff is always accommodating.

- Tivoli Gardens Resident
Staff has great customer service skills, great communication Lilian Chacon made everything run smooth on move in day. Very large studio. Great location I can walk to work. A ton of restaurants. Clean and safe.

- Tivoli Gardens Resident
The rental special for a studio unit is great value for the money considering how large the rooms are and how close to the metro the building is. The staff are also super friendly and have so far been responsive to my inquiries.

- Tivoli Gardens Resident